Selected Works
The galleries below show a selection of works to illustrate where I am in my artistic work. I move in the area of tension between the naturalistic and the abstract, and seek a sensual interpretation, where the focus is primarily on moods.
If you would like to view my works, please feel free to contact me by telephone or mail, or visit me in my gallery in Rørholmsgade 5 A.
- Enjoy!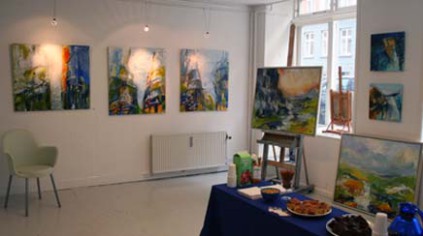 Visit my gallery in Rørholmsgade
I have a small gallery in Rørholmsgade in Copenhagen. Rørholmsgade is a street with over 15 galleries and art studios.
All the galleries and studios open to the public on the first Sunday of each month, from 12:00 to 16:00, but you can always contact me for a visit.